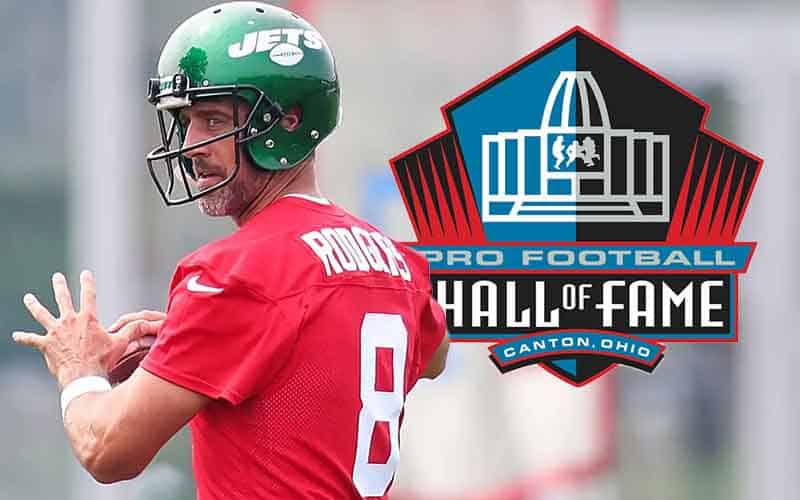 On August 3rd, Tom Benson Stadium in Canton, Ohio, will host the first NFL preseason game of 2023-24 when the New York Jets and Cleveland Browns get the pads popping.
Both teams are entering the year optimistically. The Jets are hoping to make a Super Bowl run over the next few seasons after adding former Green Bay Packers quarterback Aaron Rodgers to their roster.
The Browns are eager to see what QB Deshaun Watson can do with a full 17-game schedule. He showed flashes of his former glory in his six starts at the end of last season, and he'll now reveal whether the dollars made sense.
During Watson's six-game run with Cleveland in 2022-23, the team compiled a record of 3-3
Speaking of cash, Aaron Rodgers is making a lot of it. Rodgers and the Jets recently reworked his contract to make room on this year's salary cap, and he is now set to make north of $107 million in 2024-25.
While Rogers and Watson are the most polarizing figures on the Jets and Browns, neither of them will be getting much playing time, if any, during the Hall of Fame Game.
That's what makes betting on NFL preseason games so difficult – there's no telling how many minutes each player will get and hardly any comparative data to pull from.
Even with the revolving rosters factored in, online sportsbooks are still creating lines for each and every preseason NFL game, including the opener.
New York Jets vs. Cleveland Browns
Jets Point Spread: +1.5
Browns Point Spread: -1.5
Jets Moneyline: EVEN
Browns Moneyline: -120
Over/Under: 33.5
We normally like to shop the odds for the best sportsbook payouts, but the above line is unusually consistent across the many sites we do business with.
The only variance eight days out from kickoff is the moneyline odds at MyBookie, which differs from Bovada by two points for the Jets – -102 vs. EVEN, respectively.
As of this writing, there are only a handful of NFL prop bets offered for the preseason opener, but we expect more to be added within 48 hours of the starting whistle.
Even if you don't plan on betting on the Jets or Browns, NFL gamblers should tune in just to get an edge on the upcoming season. The preseason is shorter than ever now that it is reduced to three games, so take advantage of this limited window and figure out who the next stud will be before the competition does.
Sources