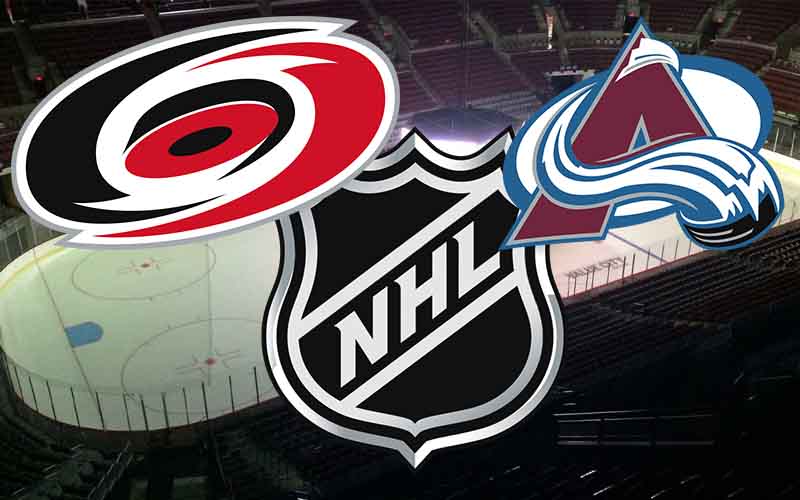 The Vegas Golden Knights enter the 2023-24 NHL season as the reigning Stanley Cup Champions. After beginning operations in 2017, they've already made it to two Stanley Cup Finals and have hung a championship banner at T-Mobile Arena.
Legal NHL betting sites have unleashed their Stanley Cup futures for the 2024 champions, but Vegas is not projected to win the Western Conference.
In fact, the Golden Knights are coming in third in the west behind the Edmonton Oilers and Colorado Avalanche.
Odds to Win the 2024 Eastern Conference
Odds to Win the 2024 Western Conference
Carolina Hurricanes +400
New Jersey Devils +600
Toronto Maple Leafs +600
Boston Bruins +800
New York Rangers +800
Florida Panthers +900
Tampa Bay Lightning +1100
Pittsburgh Penguins +1200
Buffalo Sabres +1800
Ottawa Senators +1800
New York Islanders +2500
Detroit Red Wings +3300
Washington Capitals +3300
Columbus Blue Jackets +6600
Montreal Canadiens +8000
Philadelphia Flyers +8000
Colorado Avalanche +350
Edmonton Oilers +375
Vegas Golden Knights +575
Dallas Stars +650
Los Angeles Kings +1000
Minnesota Wild +1100
Calgary Flames +1200
Seattle Kraken +1400
Vancouver Canucks +2500
Nashville Predators +2800
Winnipeg Jets +3300
St Louis Blues +4000
Arizona Coyotes +6600
Chicago Blackhawks +8000
San Jose Sharks +8000
Anaheim Ducks +10000
The Florida Panthers lost to the Golden Knights in last season's Stanley Cup Finals in five games. Much like Vegas, Florida is not ranked at the top of the Eastern Conference futures.
The Panthers find themselves ranked sixth overall in the East. The Carolina Hurricanes are favored to win the Eastern Conference Championship and face the Avalanche in the Finals.
As for the overall Stanley Cup futures, both Carolina and Colorado are tied for the lead. Each of them possesses +900 odds to win the 2024 Stanley Cup and will payout at 9-to-1 on the dollar if wagers are placed today.
Vegas and Florida place sixth and ninth in the preseason NHL futures, respectively.
The NHL season officially begins tomorrow with a slate of three games. There are NHL betting lines on the boards taking action on all three contests right now. The lines are as follows:
Nashville Predators at Tampa Bay Lightning
Puck Spread: Predators +1.0, Lightning -1.0
Moneyline Odds To Win: Predators +140, Lightning -165
Over/Under: 6.5
Chicago Blackhawks at Pittsburgh Penguins
Puck Spread: Blackhawks +1.5, Penguins -1.5
Moneyline Odds To Win: Blackhawks +200, Penguins -240
Over/Under: 6.5
Seattle Kraken at Vegas Golden Knights
Puck Spread: Kraken +1.0, Golden Knights -1.0
Moneyline Odds To Win: Kraken +145, Golden Knights -170
Over/Under: 6.0
If you want to bet on any of the NHL odds posted here, you can do so at the sites listed among our online sportsbook reviews. The hockey odds vary from site to site so shop around at each one of them and find the best lines for your betting dollar.
Sources: