Regarding online sports betting, the "Super Bowl" is the NFL season; however, online casino players can now get into the spirit with football-themed slot titles.
While betting on the NFL is the most popular sport in the USA, some players prefer risking it all on a chance with online slot gambling. Online casinos have hundreds of slot titles, from aliens to football, to appease all players. Slot libraries online generally have many more options than traditional casino floors and offer value to their account holders looking for a digital pull.
Gridiron Glory (Bovada, Café Casino)
Gridiron Glory is a five-reel slot game that offers 243 ways to win with various pay lines. While the NFL or any other league does not brand the game, it does incorporate common football symbols into its reels. 
The game occurs between the goalpost, where you can bet anywhere from .60 to $120 a spin. When a line hits, a pompom appears and removes the symbols, replacing them with more characters that can yield more winnings. Below is a screenshot of Gridiron Glory, which can be found at Bovada or Café Casino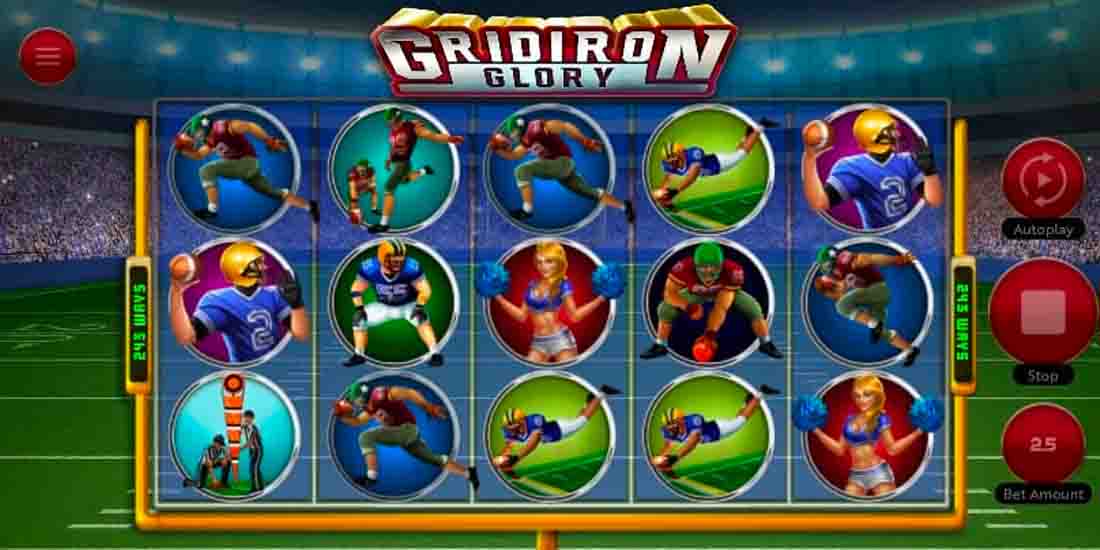 Play Now
NFL Themed Slot Machines
Aristocrat Gaming recently revealed an NFL-themed slot machine set to be released soon. Aristocrat Gaming CEO Hector Fernandez told CNBC, "I truly believe this could be an industry-changing event for slot machines and casinos themselves."
The new NFL slot machines will allow players to choose their favorite team and load graphics related to their selection. Fernandez believes the new NFL-themed slot machines could attract a younger audience. Currently, slot machines are mostly occupied by older players looking for hours of entertainment.
Is Online Slot Betting Legal?
Yes, gambling online in the United States is legal if you abide by state and US gambling laws. No federal laws specifically state that online gambling is illegal; however, states are allowed to enact their own laws concerning the matter. Only one state (Washington) has passed laws forbidding online casino gambling.