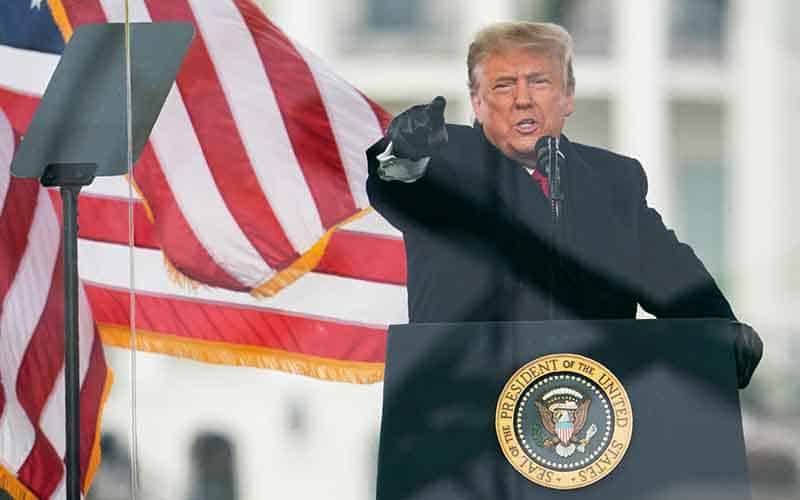 Yesterday, former United States President Donald J. Trump was charged with four counts in connection with a conspiracy to overturn the 2020 election results in a Federal District Court in Washington, D.C.
These charges are in addition to a federal case Trump is facing regarding his alleged withholding of classified documents and a case in New York state involving tax evasion and mishandling of funds.
There is also an investigation against Trump in Georgia, alleging he attempted to tamper with election results at the state level.
Legal election betting sites have made a killing on Trump odds since back in 2015 when he first officially entered the political arena.
Each time he makes a move, online sportsbooks will usually create a prop bet taking action on all potential outcomes. Tomorrow, Trump will make a move into a Washington, D.C., courtroom for his formal arrangement hearing.
The following series of political prop bets are active and accepting wagers on what tie color he'll be wearing when he faces the music tomorrow.
Color Of Trump's Tie At Court Appearance
Red -4000
Black +1500
Blue +1500
Brown +3000
Green +3000
Orange +3000
Purple +4000
White +4000
Yellow +4000
Stars And Stripes Design +5000
Bow Tie +10000
Trump's standard attire since becoming a full-time politician includes a red tie. If the Donald goes against the grain for tomorrow's hearing, you can get paid "bigly" by betting on any color other than red.
In Trump's prior two arraignments this year, he appeared somber, polite, and respectful. He was dressed in a three-piece suit and did not behave in a manner unsuitable for court.
Will Trump Wear A MAGA Cap To Court?
10-to-1 payouts are on the boards if Trump wears a MAGA hat to court tomorrow. Bovada also has Trump specials available with a list of outcomes that are mutually exclusive.
Donald Trump Court Appearance Specials
To Be Holding Hands With Melania As He Enters Court +1000
To Be A No-Show And A Warrant To Be Issued For Arrest +1200
Bets can be made on either conclusion, but in this case, one outcome does indeed negate the other. The general odds for political indictment betting already concluded once Trump entered a New York courtroom earlier this year.
What is his outlook for his election tampering charges? Not good according to the political futures.
Trump Odds Of Being Found Guilty On One Or More 2020 Election Results
His -300 moneyline for 'yes' implies a 75% likelihood of being found guilty of at least one of the four charges related to the 2020 election.
Even with such a grim outcome appearing favorable, Trump still leads the Republican Party candidates for the 2024 Presidency in the polls and the betting odds.
He's running neck-and-neck with President Biden in the overall 2024 election odds as well. Ultimately, he's got a real chance of attaining the White House again if he can clear his current legal hurdles.
Sources