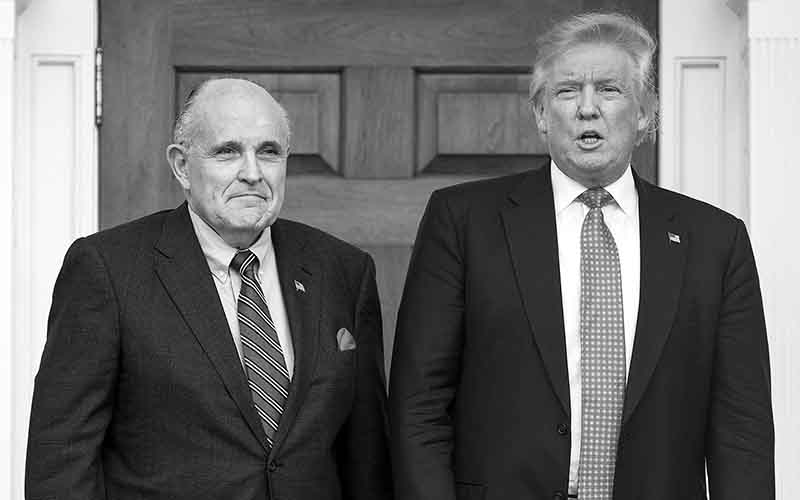 A fourth indictment has been levied against former President Donald Trump. This time, the charges allege that Trump and eighteen of his colleagues attempted to alter the 2020 Presidential election results in Georgia.
Here are the current legal challenges that Trump is facing:
Charges in New York State Court for tax fraud related to a payment made to Stormy Daniels
Charges in federal court for mishandling of classified documents
Charges in federal court for involvement in the January 6th attack on the US Capitol
Charges in Georgia State Court for attempting to alter the 2020 election in his favor
Following these latest GA charges, Trump and the others now have until August 25th, next Wednesday, to turn themselves in. The process will involve all the standard booking procedures in place for anyone that gets charged with a crime in Georgia, including a mug shot.
With this in mind, the following Trump odds have been posted in response to these latest charges at legal election betting sites.
Trump Georgia Arraignment Special
Fulton County Sheriff To Release A Mugshot Of Trump Smiling +200
Fulton County Sheriff To Release A Mugshot Of Trump Wearing A MAGA Cap +2500
Trump To Be Handcuffed During The Arraignment +125
Bovada
Will Trump Smile Or Smirk For GA Mugshot
Not Smiling/Smirking -550
Smiling/Smirking +325
BetOnline AG
These political prop bets imply an outcome where Trump neither smiles nor smirks for his official mugshot. There is a strong potential for him to be wearing handcuffs while being photographed, but he is a longshot to be wearing a red ballcap emblazoned with his campaign slogan, "Make America Great Again."
Trump earned the nickname "Teflon Don" by avoiding any legal hurdles placed in front of him. Has his luck run out? The following betting odds suggest so.
Number Of Guilty Counts For Trump In Georgia
0-2 Counts +300, +300
3-10 Counts +350, +500
11-13 Counts -265, -250
BetUS/BetOnline
The original "Teflon Don" nickname was given to mobster John Gotti. In 1992, Gotti was convicted of conspiracy to murder and a number of other charges. He was sent to prison, where he died of throat cancer in 1998.
The current political indictment odds suggest that Trump will be found guilty of between eleven and thirteen counts levied against him in GA. His -250 moneyline odds imply a 71% likelihood of being found guilty of at least eleven charges.
Republican Candidate
Donald Trump -325
Vivek Ramaswamy +600
Ron DeSantis +750
Bovada
If the former President can keep his head above water from a legal standpoint, he holds the best Republican nominee odds on the boards for 2024. Newcomer Vivek Ramaswamy has overtaken Ron DeSantis for second billing in the GOP, placing the current Florida Governor in a distant third.
US Presidential Election 2024 Winner
Joe Biden+160
Donald Trump Sr.+225
Gavin Newsom+1200
Vivek Ramaswamy+1200
Ron DeSantis+1500
Bovada
Should Trump earn the Republican Party's 2024 nomination, he has a fighting chance of retaining the Oval Office. He is only separated from incumbent Joe Biden by 65 points in the moneyline odds.
Trump has overcome much larger deficits in the past, so don't count him out for the 2024 election or to beat the rap in all four of his current indictments.
Sources