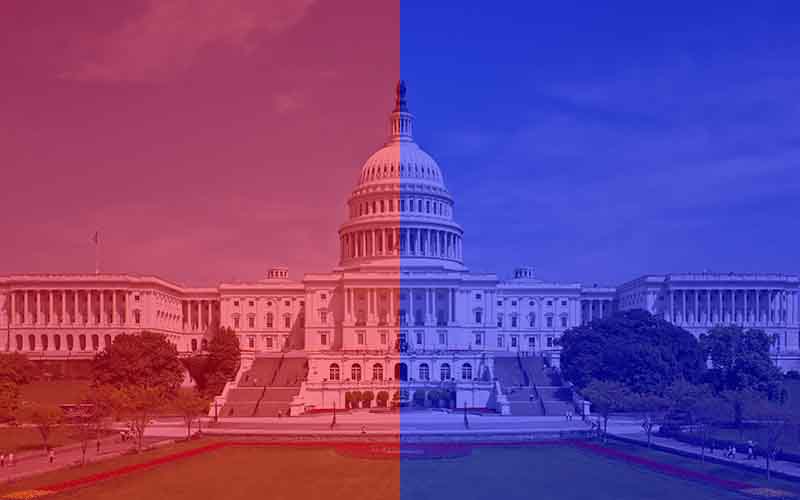 There are over 30 states that regulate domestic sportsbooks in the USA, but none of them accept political bets on election outcomes. Big-time books in Las Vegas may produce election odds for various races, but they are geared to attract attention to their operation as they have no intention of accepting bets on political outcomes.
Despite the lack of election lines in the US, betting on politics has gained a strong foothold across the country through offshore sportsbook sites.
Sports gambling sites that are located overseas have been wallowing in Presidential odds since Donald Trump first declared his candidacy for office back in 2015.
These sites do not limit their options to betting on Presidential Elections, as there are also political prop bets routinely produced for Governor's races, US Senate and House elections, and even foreign leadership.
The website PredictIt offers a workaround in the US, where patrons can create an account and purchase contracts for future political events. This is basically sports betting, but through a legal loophole where contracts cannot be purchased unless another account holder buys one predicting the opposite to happen.
There is also a limit of $850 that can be risked on any future event.
In 2022, the Commodity Futures Trading Commission (CFTC) delivered a no-action letter to PredictIt, ensuring that as long as they followed the guidelines set forth, they would not be prosecuted for providing online gambling services.
The CFTC is now pressing New York State lawmakers to permit "betting" on the balance of power in US Congress. Party control of the US House and Senate receives the most attention outside of the Presidential Election and is adjusted at least every two years.
The services would be provided by Kalshi, who already offers contracts for future events. The arguments in favor suggest that these services could allow for major corporations to hedge against bad political outcomes.
For instance, a company could be at odds with a Gubernatorial candidate who intends to change policy that will cost them millions. If the CFTC's plan is made legal, corporations could bet those projected losses on the unfavorable candidate to mitigate risk no matter who wins.
The maximum stake for a business would be $100 million, while individuals would be topped out at $250,000 per market.
The movement's opponents point toward the current election controversies and the general mistrust of the process at the moment. Adding a gambling element would further jeopardize the public's confidence in elections.
What could work out in the CFTC and Kalshi's favor is that the contracts they are proposing do not involve an individual election for a US Senator or member of the House of Representatives.
The markets are focused on the balance of power, with payouts earned on simple majorities by either the GOP or DNC.
Offshore sportsbooks have been creating Congressional balance of power odds for over a decade and offering them to clients in the USA. The betting sites mentioned in our offshore sportsbook reviews offer political odds months or years in advance of election dates.
These international gambling sites will remain in play for US bettors even if the CFTC's plan is approved.
Sources