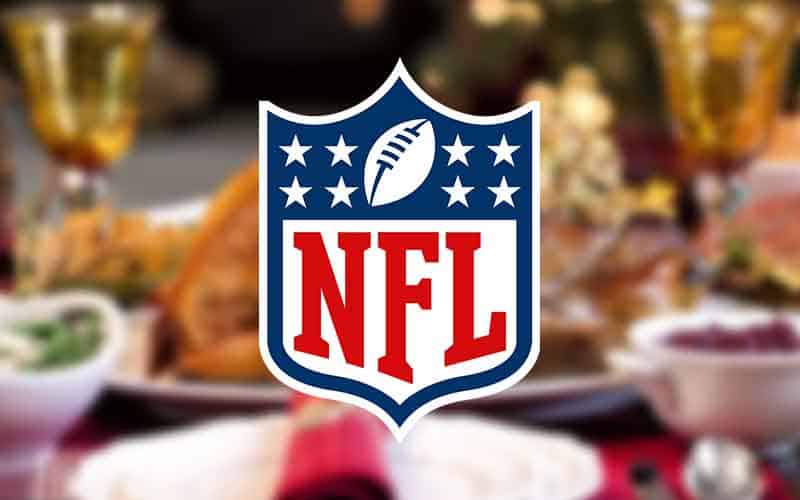 There is a lot to be thankful for this 2023 holiday season. With all that is going on in the world, it is nice to spend time with family and friends once a year and complement it with televised NFL games.
The sport of NFL Football has become intertwined with the Thanksgiving holiday. The Detroit Lions and the Dallas Cowboys still host their lunchtime and afternoon games to national audiences, and the league added to the spoils with a third game to top off the night in 2006.
This year, there's even a game on Friday, granting gamblers four total opportunities for NFL betting on Thanksgiving. Here's our take on each holiday matchup.
Thanksgiving Day NFL Betting
Green Bay Packers @ Detroit Lions
Packers Point Spread: +7.5
Packers Moneyline: +295
Lions Point Spread: -7.5
Lions Moneyline: -390
Over/Under: 47.0
Slated for a 12:30 PM kickoff on FOX, the Detroit Lions host the Green Bay Packers for an inter-division battle. What's atypical about this particular meeting is that the Lions are actually leading the NFC North and seem poised for a deep playoff run.
While we do expect the Lions to take care of business and win at home, we're betting on the Packers to cover the 7.5 points.
Washington Commanders @ Dallas Cowboys
Commanders Point Spread: +11.0
Commanders Moneyline: +410
Cowboys Point Spread: -11.0
Cowboys Moneyline: -585
Over/Under: 48.5
At 4:30 PM on CBS, the Dallas Cowboys need the win against the Washington Commanders to keep pace with the NFC East-leading Philadelphia Eagles. This massive point spread has us a little iffy on this game, so we're laying off betting on the Cowboys to cover. Look for the Commanders to lose by less than the spread.
San Francisco 49ers @ Seattle Seahawks
49ers Point Spread: -6.5
49ers Moneyline: -290
Seahawks Point Spread: +6.5
Seahawks Moneyline: +240
Over/Under: 43.0
Wrapping up Thanksgiving Day at 8:20 PM NBC is a contest between the top two NFC West teams. We're expecting football weather for kickoff in northern Washington, with temperatures dipping into the mid-50s.
San Francisco is built road-tough, with a smashmouth offense that should be able to win by 7 or more against the Seahawks.
Day After Thanksgiving NFL Betting
Miami Dolphins @ New York Jets
Dolphins Point Spread: -9.5
Dolphins Moneyline: -450
Jets Point Spread: +9.5
Jets Moneyline: +335
Over/Under: 39.5
The Friday after Thanksgiving at 3:00 PM on FOX, two AFC East rivals begin their two-game series for the 2023-24 season. Miami is favored by a large spread of 9.5 points, but we're actually betting on them to cover.
The Jets are starting 5th-year veteran Tim Boyle at quarterback, and we expect him to struggle against the Dolphins defense this Friday.
Sources: