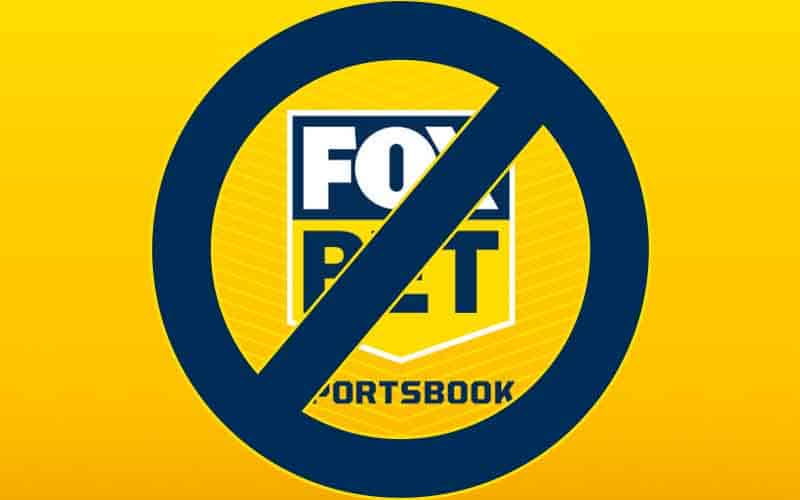 The popularity of domestic sports betting has been on a steady incline since the overturn of PASPA by the US Supreme Court in 2018. Only a dozen US states now remain without at least some form of locally regulated sportsbook open for business.
However, the market has been competitive. Sure, FanDuel, DraftKings, and BetMGM are raking in the profits, but some books have struggled to attain a foothold.
One such domestic sportsbook is FOX Bet. Owned by the FOX Corporation and Flutter Entertainment, the fledgling book has stopped taking bets today. If you have an outstanding wager, we advise checking in with FOX Bet immediately.
pic.twitter.com/JwcyV0hXSm
— FOX Bet Sportsbook (@FOXBet) July 31, 2023
FOX Bet currently holds sports betting licenses in Colorado, Michigan, New Jersey, and Pennsylvania.
Is FOX Bet Gone For Good?
A corporate split is planned between the two entities holding majority ownership.
Following the separation, Flutter will hold on to customer registrations and all associated information. FOX gets to keep the corporate branding and namesake.
All of this is going down while FOX is in the middle of acquiring an 18.6% share of FanDuel, a domestic book that is rated either 1a or 1b, depending on which state you're standing in.
The attempted purchase of the FanDuel stake by FOX sparked a lawsuit from Flutter in 2021 over the valuation of the asset. To add more confusion to the matter, FOX owns a small stake in Flutter.
FOX has plans to launch branded online gambling games in the future, including options for Super 6.
Other Legal Online Sportsbooks To Consider
The glut of options for legal sports betting in MI, CO, PA, and NJ will likely cause the ouster of more local sportsbooks. This could be due to most patrons keeping their action limited to one venue.
If this sounds like you, we advise changing that strategy and signing up for as many sports betting sites as possible. The reason?
It allows gamblers to line shop for the best sportsbook payouts on the boards. Keeping your options limited to a single outlet also limits the potential to secure higher cash winnings for the same betting dollar.
For instance, in Michigan, there are twelve active online sports betting sites now that FOX has shut down.
The options blossom considerably when adding the offshore sports betting market to the equation. Most international books don't accept wagers from inside New Jersey, but gamblers in Colorado, MI, and Pennsylvania can sign up for an account and lay some action online.
The sportsbooks we recommend here at SBL operate overseas and are licensed to operate internationally over the web. This means they can accept members inside the USA and allow them to bet online without violating any current laws.
Sources