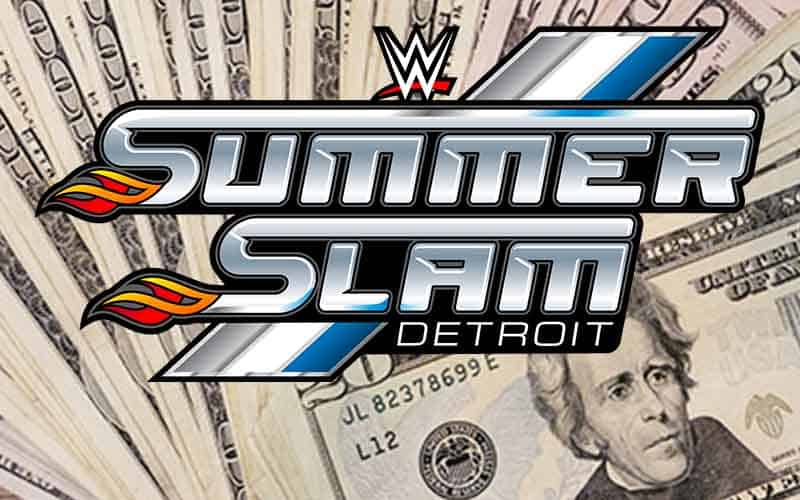 This Saturday at 8 PM, WWE's SummerSlam begins in Detroit's Ford Field, home of the NFL's Lions.
There was a time not too long ago when legally betting on pro wrestling was limited to odds on WrestleMania each spring. Now, there are wrestling odds offered at most of the sportsbooks we frequent for a majority of WWE's premium live event schedule.
2023 SummerSlam odds are no exception. Four days out from the PLE, WWE odds can be found at both BetOnline and BetUS, two sportsbooks we frequent anytime we're hunting wrestling betting lines.
In the following Summer Slam lines, we've included the odds from BetUS and listed the moneylines from BetOnline where available.
Women's RAW Championship – Raquel Rodrigues vs. Rhea Ripley
Raquel Rodriguez +550
Rhea Ripley (Champion) -1000
Trish Stratus vs. Becky Lynch
Trish Stratus +275
Becky Lynch -450
Cody Rhodes vs. Brock Lesnar
Cody Rhodes -500, -1500
Brock Lesnar +300, +600
Online entertainment sportsbooks are backing Cody Rhodes for a win against Lesnar to follow up his victory against Dominik Mysterio at Money in the Bank last month.
If Rhodes wins, will he then move into another storyline with champion Roman Reigns? We hope so.
Intercontinental Championship: Drew McIntyre vs. Gunther
Drew McIntyre +285, +350
Gunther -475, -6000
Ricochet vs. Logan Paul
Ricochet +300, +600
Logan Paul -500, -1500
Throw the entertainment prop bets for Logan Paul and Ricochet's match out the window when these two high-flyers hook up.
Although Paul is a YouTube personality, he's got plenty of athletic skill and has become a routine fixture at WWE. Have a look at the above clip to see what this match could potentially deliver.
Ronda Rousey vs. Shayna Baszler
Ronda Rousey +425, +500
Shayna Baszler -800, -1000
Undisputed Universal Championship: Jey Uso vs. Roman Reigns
Jey Uso +750, +1000
Roman Reigns (champion) -2000, -5000
This match features family vs. family as these two will battle to decide who the real head of the table is. Reigns is favored to win by a ridiculous margin in the moneyline.
If you want to bet on Roman Reigns to win, do so at BetUS because it'll cost $30 less to earn a dollar.
Women's Smackdown Championship: Charlotte Flair vs. Asuka vs. Bianca Belair
Charlotte Flair (champion) +175, +175
Bianca Belair +250, +350
Asuka -125, -140
WWE World Heavyweight Championship: Seth Rollins vs. Finn Balor
Seth Rollins (champion) -140, -120
Finn Balor EVEN, -120
The newly created WWE World Heavyweight Championship appears to be at risk of finding its second-ever owner, as the odds for this match are close to even for both wrestlers.
BetOnline has each combatant listed at -120, while BetUS gives the champion the edge by 40 points.
Tag Team Championship: The Judgment Day vs. Owens & Zayn
The Judgement Day +180
Kevin Owens & Sami Zayn (champions) -270
These SummerSlam odds should remain active up until the 8 PM start time this Saturday evening.
Sources: