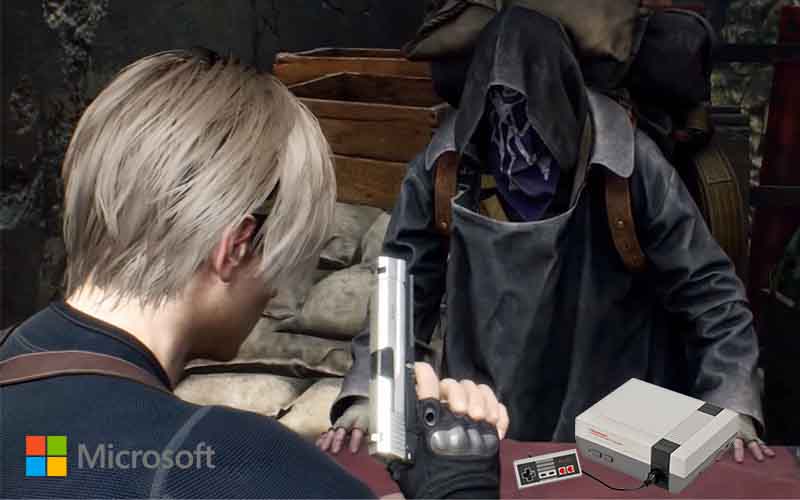 Documents made public in a trial involving Microsoft's acquisition of Activision have revealed the software and hardware giant's intentions to purchase other major gaming assets.
Phil Spencer is an Xbox executive whose email correspondence was accidentally leaked, as the document was filed in court and not intended for the public. In an August 6, 2020 email, Spencer indicated that his future strategies included the acquisition of Nintendo, one of their two major gaming rivals.
"Nintendo is THE prime asset for us in gaming and today gaming is our most likely path to consumer relevance… I've had numerous conversations with the LT of Nintendo about tighter collaboration and feel like if any US company would have a chance with Nintendo we are probably in the best position."
Excerpt From An August 6, 2020 Email From Xbox Executive Phil Spencer
The potential for a Microsoft takeover of Nintendo has caught the attention of entertainment sportsbook sites. The following betting odds have been produced by Bovada and suggest that a Microsoft buyout of Nintendo will not occur prior to 2025.
Will Microsoft Buy Nintendo?
Entertainment prop bets are often created for pop culture events that may or may not occur. These are often posted to capitalize on global events that are making the rounds in the news.
However, due to the evidence presented, there is a very real possibility that Nintendo will end up under new ownership. Why? Money talks and Microsoft has plenty of it to spend.
The current odds of a Nintendo buyout are set at +400, which equates to a probability of 20%. The odds of things remaining as-is are set at -650 – an 87% likelihood of occurring.
Would a Nintendo purchase be a good move for Microsoft? The only other major video game console provider is Sony. Nintendo and Xbox under the same roof would combine to create the largest video game hardware company on the planet, but would it last?
What makes Nintendo unique is the company's focus on innovation and pure entertainment. While Nintendo allows outside software companies to develop games, their most popular titles are proprietary and produced in-house.
The Xbox is largely supported by outside developers and is a pure gaming rig aimed mostly at adults.
Microsoft could simply engulf Nintendo, discontinue all hardware, and make popular titles like Mario, Zelda, and Metroid Xbox exclusives. This would grant them a significant edge over Sony PlayStation, but it wouldn't be that great for the overall market.
There's a chance that Xbox and Nintendo would operate separately under the same umbrella and continue business as usual, but would that scenario last through a down cycle or two in sales?
The good news is that Nintendo is in a great financial position and has no intentions of selling, further supporting the odds that are currently posted at online sportsbook sites.
Sources: